Hotels, restaurants, delicatessen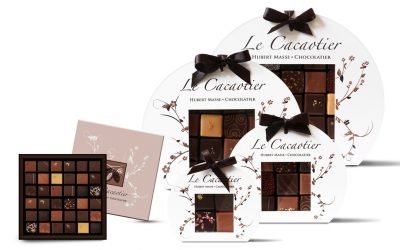 Tahiti vanilla, hazelnuts of Piedmont, Sicily fennel, chestnuts of Turin… The list of flavours that make up the pralines, ganaches, giandujas and other creations of the House Le Cacaotier are invitations to a gourmet journey. Created in 1995 in Enghien-les-Bains by...
read more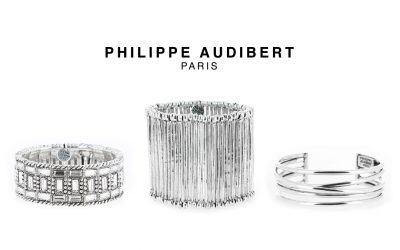 With his 30 years of jewellery creation, Philippe Audibert has built a great success internationally (United States, Japan…). He has recently opened his first store at Rive Gauche. His showroom in Saint-Germain-des-Prés, next to his workshop, is very popular during...
read more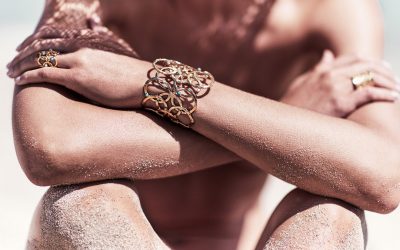 Photo © Alistair Taylor-Young With the opening of the store at 10 rue de Grenelle a year ago, Marie and Olivier continue to write the saga of "Gas Bijoux", together with their father André. This store, their first one at Rive Gauche, is the new architectural...
read more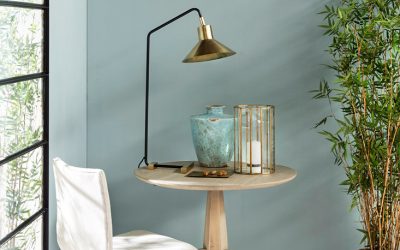 With the arrival of spring, the city dweller wants sun, colour and cheerfulness. So let's head to the gorgeous Flamant store, nestled in the heart of the place Furstenberg, to discover the new spring-summer 2017 collection. Outdoor tables and chairs, summery...
read more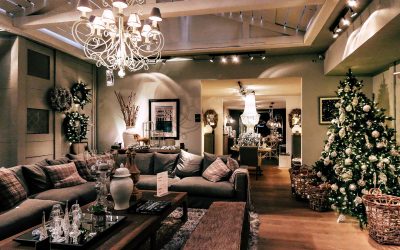 What brand could be more qualified than Flamant to glorify the festive season? The 650 m² divine lifestyle concept store of rue de l'Abbaye and the so-romantic place Furstenberg puts up its Christmas lights: flamboyant trees, twinkling garlands, candles, pine cones,...
read more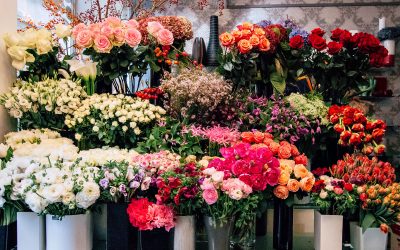 Ephemeral but not superfluous, flowers are essential! And at Waxflower, they are authentic, fresh and seasonal just like we love them. For nine years now, the passionate creative florists, Gregory and Thierry, are realising compositions «made-to-measure» for...
read more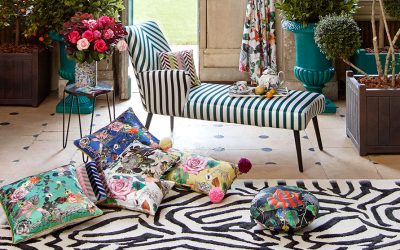 New collection of cushions and furniture fabrics "Incroyables et Merveilleuses" © Richard Powers The complete universe of Christian Lacroix in a unique concept store To celebrate 5 years of the "Art de Vivre" department, the House of Christian Lacroix has created the...
read more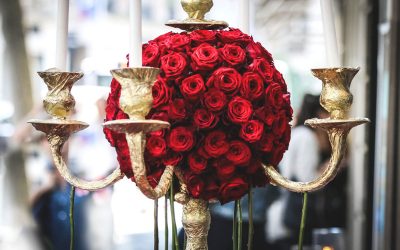 Discovered thanks to their superb window dressing for the Jancarthier travel agency at place Saint-Sulpice, and their stunning floral decorations for the Royal Pavilion, the experts from Dely Fleurs create and test everything before delivery! A store to decorate, an...
read more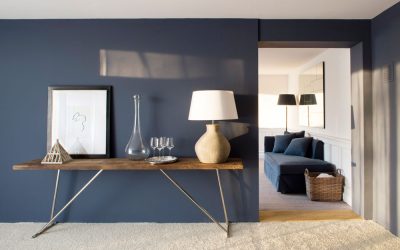 Flamant is not an interior decoration shop, it's a journey to the land of beauty. A crossing of Saint-Germain's vibrant heart where its doors open onto Fürstemberg place… and rue de l'Abbaye. A "Germanopratin" ride all in itself. We like to wander around this...
read more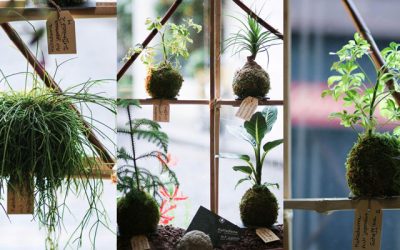 "Rarity, particularity, singularity" are Grégory, are the three florist creators', Grégory, Thierry and Frédéric's three summer wishes. In addition to the classics, the beautiful season is going to be colourful with exotic plants! During our visit, they were...
read more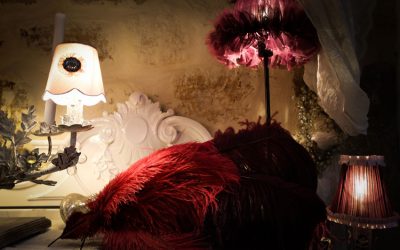 Cécile Mignault is a soft-spoken lady with golden hands. Her specialty? Creating, restoring and bringing back long-forgotten lamps and lampshades. Favouring custom work and unique pieces, she has just been registered on the website Zelit, the craftsman's bible. In...
read more
Some shops really give character to the area, the Thanner drugstore is one of them! At rue de Buci, you can't miss its well supplied : baskets, bags, picnic cases and coloured shopping bags catch the eye of passers-by. Véronique and Georges Thanner, who took over the...
read more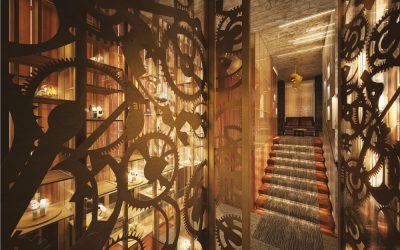 We waited, we watched, we hoped… the nirvana of vintage watches finally opens its doors in Saint-Germain  In the past, in need of an exceptional watch, we would rush to the prestigious boutique on 58 rue Bonaparte. Today we dash to another address in the 6th...
read more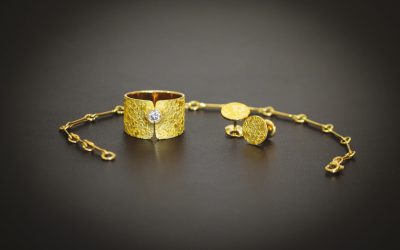 "If you're going to San Francisco "… perhaps it was Scott McKenzie's famous song that inspired Élodie Tronchon to go and cut her professional teeth in San Francisco… studying the art of jewelry making. Drawing on her experience across the pond, the artistic director...
read more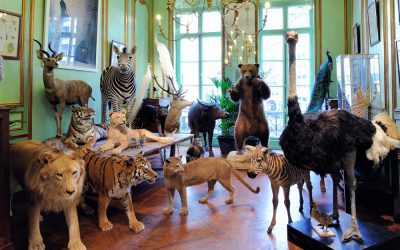 Deyrolle was founded in 1831, and ever since has been inspiring generations in the highly specialised and admittedly particular fields of natural history, entomology and taxidermy.
read more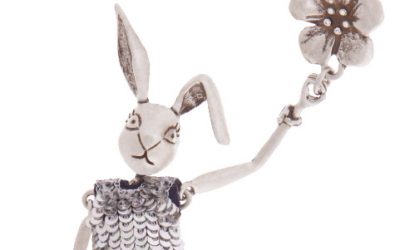 Born in 2002, Servane Gaxotte's signature doll has become an emblematic figure of the 6th arrondissement. She's called Rose. Her dreams are a theatre of continual metamorphoses. Cat, rabbit, ballerina, THE doll of Servane Gaxotte is always sporting a different style,...
read more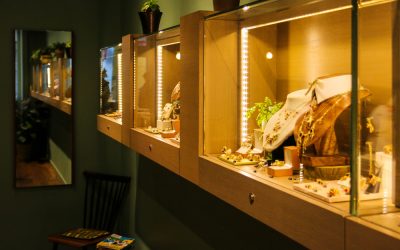 For connoisseurs of exciting jewellery The art of storytelling is not only the prerogative of writers… when holiday season comes around in the boutique on rue Bonaparte, the windows bloom into an imaginary garden, white rabbits shelter under red flowers and we are...
read more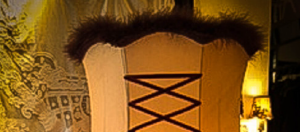 At Clair de jour, one can find the perfect item to fan the flames of sensuality: a marvellous lampshade inspired by the corsets of burlesque dancers! A unique piece which pays homage to Paris, the world's capital of pleasure, Cécile's creation is made  entirely from...
read more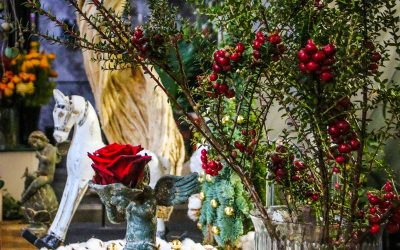 The haute couture of floral art  "What artistry!", exclaims a customer who has come to buy a bouquet. Delicately worked materials, attention to detail and composition, the perfect combination of colours… At Wax Flower, floral art is on a par with haute couture. The...
read more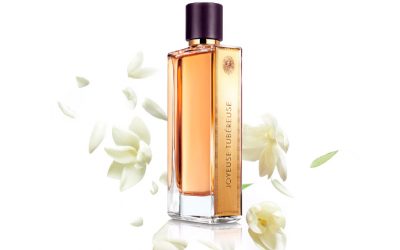 The new fragrance from the House of Guerlain
read more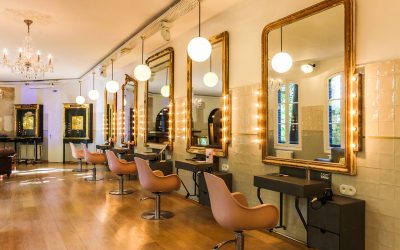 A luxurious hair salon of 1,000 m2 in the heart of Saint-Germain-des-Prés? No, you're not dreaming! Welcome to the hairdresser for whom all the girls go crazy. Welcome to Coiffirst! Eric Pfalzgraf, the founder, was he a visionary already in 1989, the year when he...
read more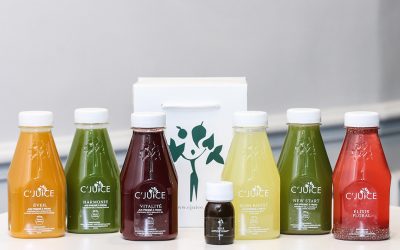 Photo © ESM Studio C'JUICE founder, Claire Courtin-Clarins, is the image of her brand with an inherent idea of natural beauty based on a healthy lifestyle. Revisiting the New York "juicing" hype, with the ethno-botanist Jean-Pierre Nicolas she is developing...
read more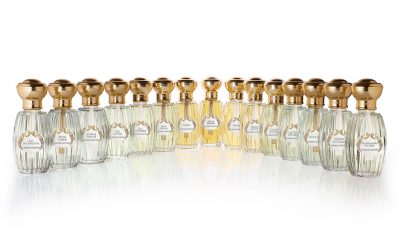 In perfumery, Annick Goutal is one of the most beautiful expressions of the French Art of Living since 35 years now. Made in France, her perfumes transcend time and remain an olfactory reference for craftsmanship and exceptional quality. Each fragrance tells its own...
read more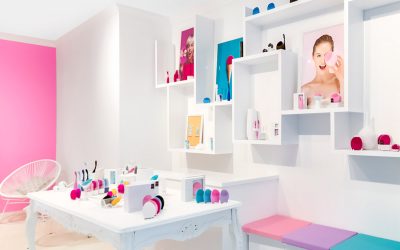 Created in 2013, the Swedish brand of facial devices, FOREO, continues its inevitable rise! It was to be expected, since the results from using their devices were so visible and concrete already from the first use. Spas, hotels or private individuals, everyone wants...
read more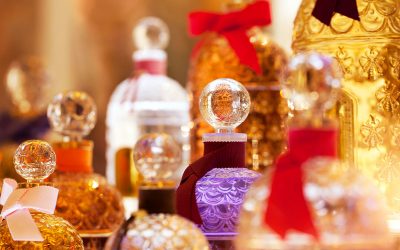 © Emilie Erbin Exceptional like "L'Art et la Matière", the name of one of the exclusive collections of the Maison Guerlain, which evokes a lot of its essence… A true olfactory library where their new perfume "Néroli Outrenoir" makes a guest-star appearance. A tribute...
read more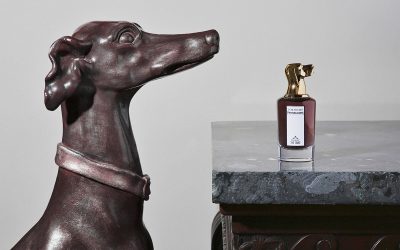 The famous perfumers of the British Royal Family, Penhaligon, are back with a most original collection: "Portraits", or the history of Victorian England told in four fragrances.
read more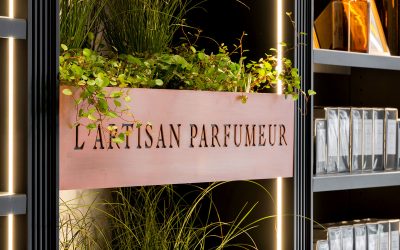 © Enguerran OUVRAY When settling in, last May, at 167 boulevard Saint-Germain, L'Artisan Parfumeur, the famous fragrance designer, generated a revival of the brand. Indeed, a few months earlier, all its Parisian shops closed for a thorough facelift. Today,...
read more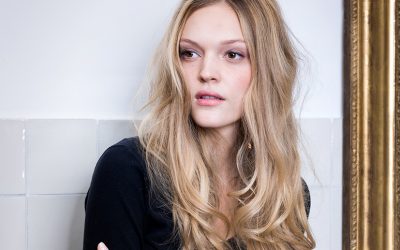 © éric Pfalzgraf  "The man who moves a mountain begins by carrying away small stones." Confucius Maybe we'll never know if Éric Pfalzgraf, the founder of Coiffirst*, was inspired by the Chinese philosopher, but what we know is that stones he moves and...
read more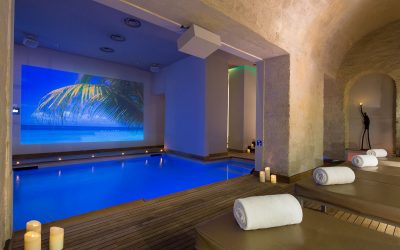 Pushing the door of Spa 28 is to enter a world of well-being. Bliss is guaranteed as soon as you get off the first step leading to its heart: the "espace bain" in vibrant shades of blues, which is halfway between the giant jacuzzi – with counter-current swimming – and...
read more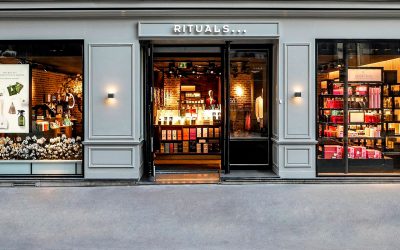 The brand for body care and cosmetics – that also cares for the interior of your "home, sweet home" – has invested in the Saint-Sulpice area since October.
read more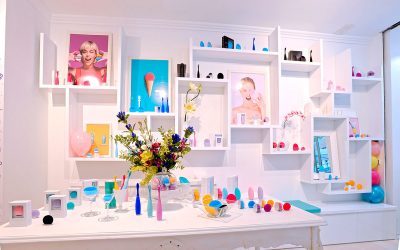 Anew spot in Saint-Germain really not to be missed! We have tested for you and we can assure you of a visible result already from the very first use! Enough suspense; FOREO what is it?
read more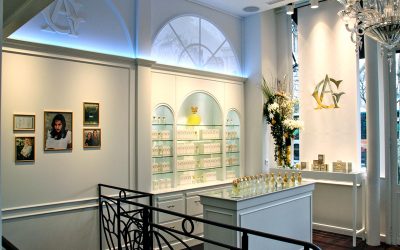 For the festive season la Maison de Parfums presents a magical Christmas in the tones of red, gold and white. And so, the iconic candle "Noël", with notes of orange peel and Siberian pine, puts on its party dress, reminiscent of a snowy forest… To the delight of fans...
read more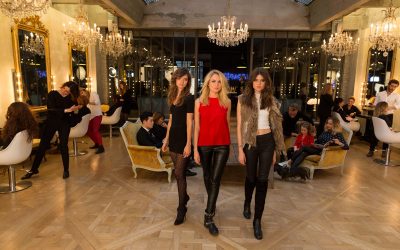 For each season, hair salon Coiffirst innovate! It's an obsession: Eric Pfalzgraf, the founder, is always on the move. "I conceived the hair salons for the customers to have a good time. Coiffirst is not just a hair salon, it's also a place where you will feel at...
read more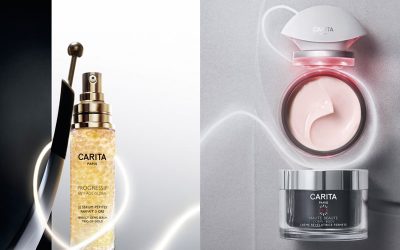 The beauty institute Carita settles in the heart of Saint-Germain-des-Prés The very best of beauty care products can now be found at the heart of Saint-Germain. The brand has chosen to move into the hotel Bel Ami's spa –one of the highest rated 5-star hotel-spas of...
read more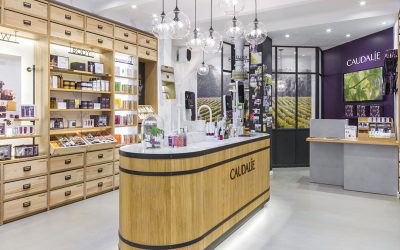 The brand Caudalie, well-known for its skincare products combining vine and grape's natural active agents and maximum effectiveness, just settled in rue des Saints-Pères. A cosy space where lovely My-Hanh, Gaëlle and Nathalie, will help you view life through...
read more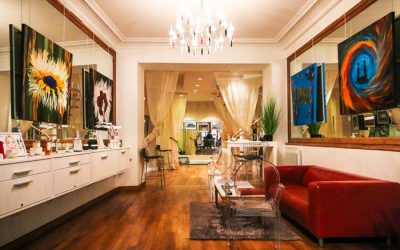 This century-old atypical place is, first of all, a family affair. Valentine, the very dynamic current executive took up the reins to bring on modernity. Here you can have Pilates, yoga, stretching classes or strengthen your body with the latest Power Plate's...
read more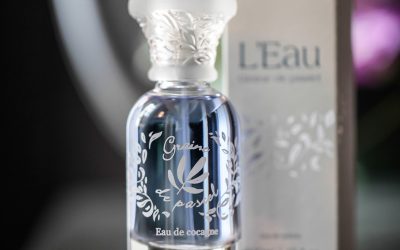 A truly sensory experience to discover in a precious and cosy environment.
read more