While Saint-Germain-des-Prés is a haven for cultural life, the practice of sport is also a strong part of the scene. Running in the park or on the waterfront, sweating at the gym: there are just as many reasons to visit Ron Dorff, the new chic sportswear shop in Rive Gauche.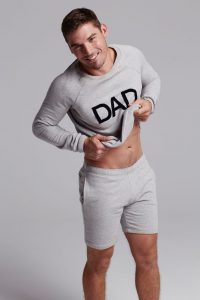 Born out of the meeting of the Frenchman Jérôme Touron and the Swede Claus Lindorff, Ron Dorff—simple contraction of their surnames—is the result of the confrontation of their respective origins and cultures. Mixing Swedish functionality with a certain French style, the brand offers "everything a man needs before, during and after exercise". The Ron Dorff line comprises sportswear, swimwear, underwear, body care products and the 100% Pure Sports Cashmere.
Crossing the Seine from the Marais, the brand is now available for women with the collection His for Her. Sweatshirts, shorts, jogging pants, hoodies, t-shirts, as well as all the Pure Sports Cashmere pieces are now available in the same styles as for men in timeless and elegant colours. Exclusively for the Germanopratines!
Open Monday to Friday from 11:30 a.m. to 7:30 p.m., Saturday until 8 p.m.
29, rue du Dragon – 75006 Paris
+33 1 43 20 77 49 – www.rondorff.com
Photo : © Milan Vukmirovic